Easy to use, sufficient capacity, and highly energy-efficient., what else would you expect from a dishwasher? The incredible WIO 3O33 DEL UK provides you with all that you need from a tumble dryer and delivers cycles of outstanding quality. For an ideal all-round dishwasher for your home, the WIO 3O33 DEL UK from Whirpool is your go-to.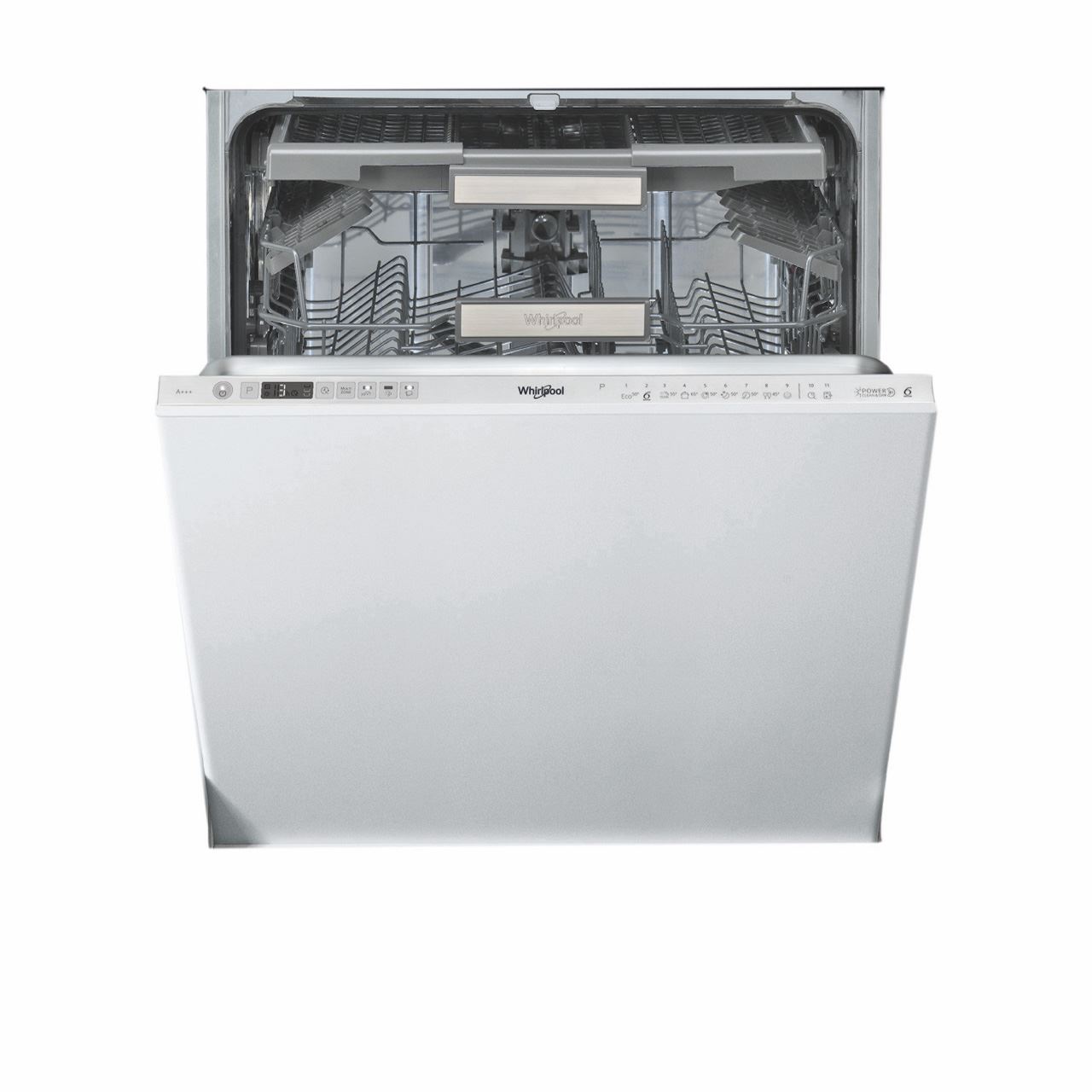 PowerDry System
How irritating is it finding out that you have forgot to wash the dishes before preparing a big meal? With the WIO 3O33 DEL UK from Whirlpool, your dishes and cutlery can be fully washed and dried in the time the meal is prepared and cooked. This incredible dishwasher is fully equipt with the innovational PowerDry System, which can effectively wash and dry your dishes in one hour. The power dry system works by extracting steam and transforming the steam into water, which is then drained away when you open the door. For busy homeowners, this incredible dishwasher can save you time to complete other household tasks.
A+++ Energy Efficiency
This is incredible dishwasher from Whirpool is programmed with 6th sense technology, which detects the level of dirt inside of the dishwasher and optimises the cycle. This innovational technology has helped the dishwasher to acquire an astonishing A+++ energy efficiency rating. Not only will this energy efficiency rating reduce harm to the environment, it will also significantly reduce your energy bills. For those looking to save money on their energy usage bills, the WIO 3O33 DEL UK is the ideal dishwasher for you.
Third Rack
Anyone who enjoys cooking or lives in a busier household knows that dishwashers can sometimes be too full for all of the used crockery. The fantastic WIO 3O33 DEL UK dishwasher comes equipt with a third rack for your crockery, providing you with additional space. Anybody with a dishwasher knows how much a third rack is needed! By owning a Whirpool WIO 3O33 DEL UK dishwasher, you can spend less time scrubbing the remaining dishes in the sink!
To find out more about the WIO 3O33 DEL UK Dishwasher contact us at Boston Electrical Services, with flexible delivery options in the Boston area. Call us today on 01205 350737, or if you wish to find out more about the WIO 3O33 DEL UK Dishwasher visit our website for more information.